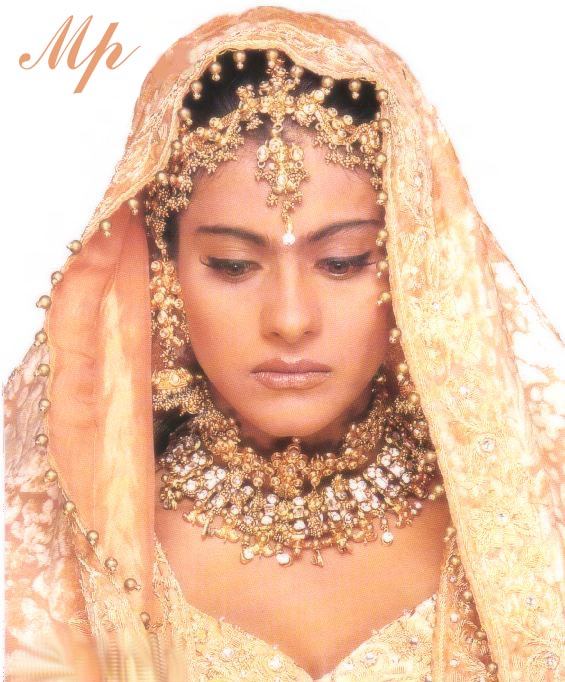 Real Name :-
Kajol Mukherjee
Date of Birth (location) :-
5th August 1975 - Bombay
Mailing Address :-
14, Usha Kiran,
Altamount Road,
Bombay 400026
Family Background :-
GRANEE :- SHOBHANA SAMARTH
AUNTY :- NUTAN
DAD :- SOMU MUKHERJEE
MOM :- TANUJA
SISTER :- TANISHA


Biography :-
Well we all know about kajol. But here are some of the facts that only some people know. Kajol comes from a family of female actress. Her grandmother (Shobhana Samarth) who she's close to, was a great actress in her time. Her aunty Nutan was of course another legend in the yester-years. Kajol's mom, Tanuja , has also acted in a lot of films. We all have to admit that the whole lineage of women are beautiful and talented. Her dad Somu Mukherjee is an producer. Acting is in Kajol's blood. Kajol's parents have splitted up, though she sees both of them, and says that she wasn't affected a great deal of the cause.
On Movies : On occasions she has said that if she ever gets sick of movies then she will leave the industry without any regret. Kajol considers acting, unlike many of her competitors, as a hobby and gives it the respect of an artform. She concentrates more on her acting than on the financial success of the film. In the current Bollywood situation she is the no.1 actress, but she refuses to fall into the numbering business and says that she respects all her fellow actresses, and also she tries to do her best without worrying about her position in the Indian film industry. Well kajol has won many filmfare awards. But the two most special awards were for the successful films "Dilwale Dulhaniya Le Jayenge" in 1995 and in 1998 for "Kuch Kuch Hota Hai".
Kajol actually in nature is a very straightforward person and doesn't like to talk on people's back. She also doesn also doesn't like to go parties very often and also she has a very selective friend list. She is also very choosy about her films and her roles. She likes to play different roles like she played a negative character in Gupt for which she got the filmfare award for best acting in a villainous role. She also played a very powerful double role in Dushman.




A Quote from her film Dilwale Dulhania Le Jayenge
"Aisa pehli baar hua hai satrah athrah saalon mein
Undekha anjaana koyi, aane laga khayalon mein
Aankhon ki khidki par ek sayaa sa lehrata hai
Dil ke darwaze par koyi dastak de ke jaata hai
Gehri, gehri kaali aankhen, mujhse mujhko puchhti hain
Haathon ki rekhaaon mein ek chehra sa ban jaata hai
Uski saansen resham jaisi gaalon ko chhu jaati hain
Uske haathon ki khushboo hai ab tak mere baalon mein
Aisa pehli baar hua hai satrah athrah saalon mein
Undekha anjaana koyi aane laga khayalon mein."